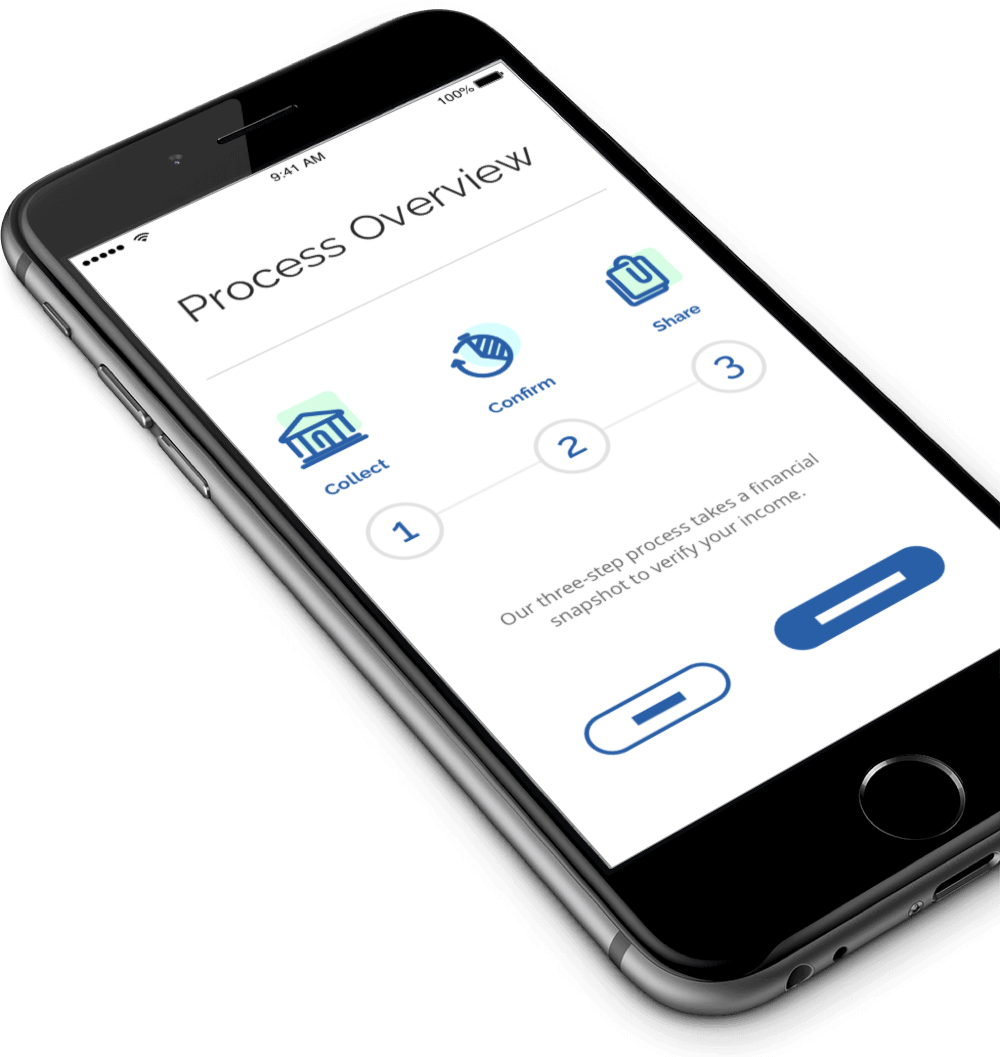 Automated Income Verification
---
Verify the financial health of any applicant by leveraging our automated report. Engineered for accuracy, speed, and security.
Get 3 Free Screenings
No credit card required.
---
For Property Managers
---
Streamline your rental application process by automating your rental application, income verification, and application fee collection.
For Property Management Software Companies
---
Increase your revenue and differentiate your product by integrating our income verification module directly into your software.
---
Our Customers Love The Closing Docs
---
"The Closing Docs' ability to understand the rental application process, the pain-points experienced by both end users and management, and deliver a solution that truly satisfies the needs of both has been most impressive."

"As a property manager, it takes a lot of time to collect income information on candidate renters. This app makes it a snap! It improves the accuracy of my tenant screening and gives me actual recommendations based on actual tenant data. And the info arrives in my inbox instantly, as soon as the applicant hits "send". Awesome."

"I have to say I am very, very, impressed with the sophistication of The Closing Docs. It has been extremely easy to use. I am a 1099 employee and it's not always easy getting all the information needed to show proof of income. The Closing Docs makes the impossible possible! I will definitely recommend this site to my friends, family, and co-workers. Thanks The Closing Docs!"

"Very nice! You guys saved me a bunch of time from collecting my income information manually. Well worth the $$ I spent."

"When I rented my place out, I loved knowing that my tenants were thoroughly vetted financially and verified before I took them on. It was cool seeing a quick snapshot of their finances before I made a decision. Thanks for the comfort of knowing that my tenants are financially capable!"

"The best rental application I have ever seen! Income verification portal is very slick, way better than uploading pay stubs."
Your financial information is given strict adherence to industry standards. We treat your data as if it were our own.
Bank-level data security
---
Using 128-bit encryption protects the data sharing process so applicant data is secure and property managers can make well-supported, defensible decisions. As soon as the applicant's report is created, the applicant's data is deleted completely in order to keep their financial information safe.
Commitment to privacy
---
Every measure is taken to prevent others from accessing any personal or financial information. We provide the applicant an opportunity to verify the limited-use nature of the information shared before they send their report to a property manager.
---